How to start an Online Meeting
See our suggestions How to Start an Online Meeting.
How to find an Online Meeting
​If you have a desire to be free from sex and love addiction, SLAA meetings are usually open to newcomers – you can just show up, unless the meeting description tells you otherwise. Try:
1 SLAA official (registered) online meeting list: S.L.A.A. ONLINE MEETING FINDER
2 unofficial list of SLAA online meetings around the clock
3 unofficial list of SLAA anorexia meetings
4 unofficial list of SLAA Fantasy Addiction Recovery meetings
5 join the Helpline to request the current list of LGBTQIA+ meetings
and see our Meeting Notice Board below:
Meeting Board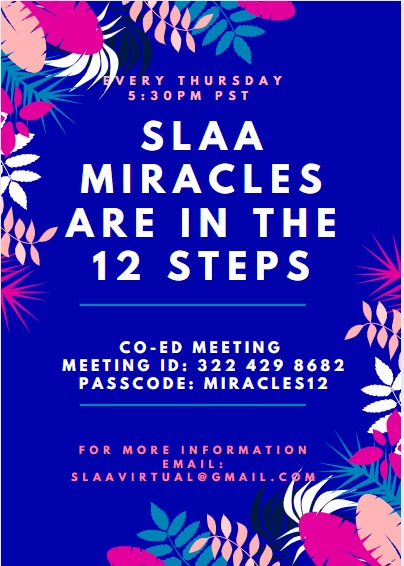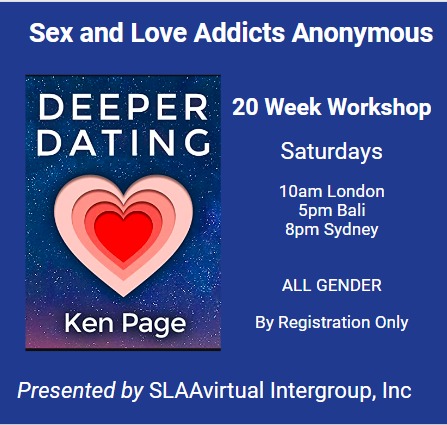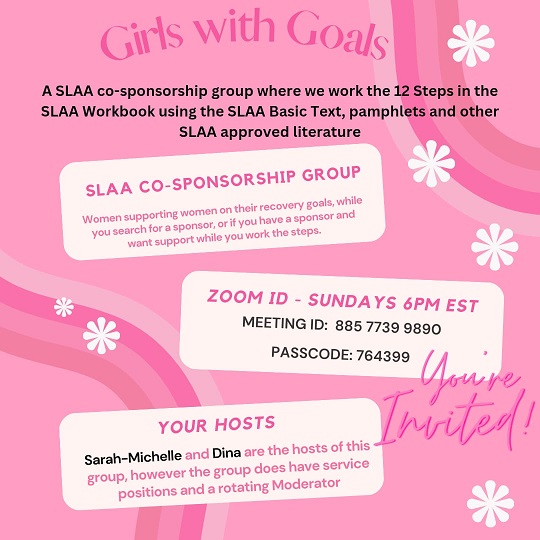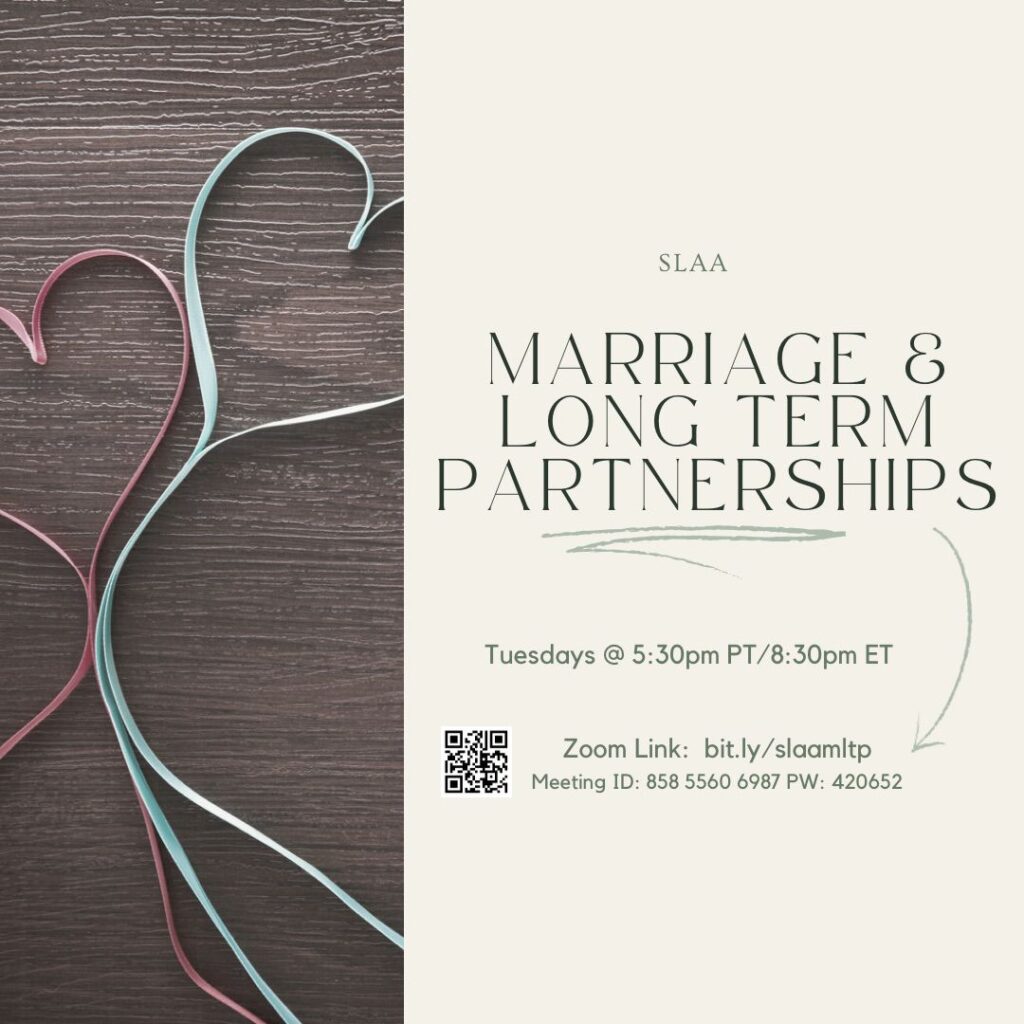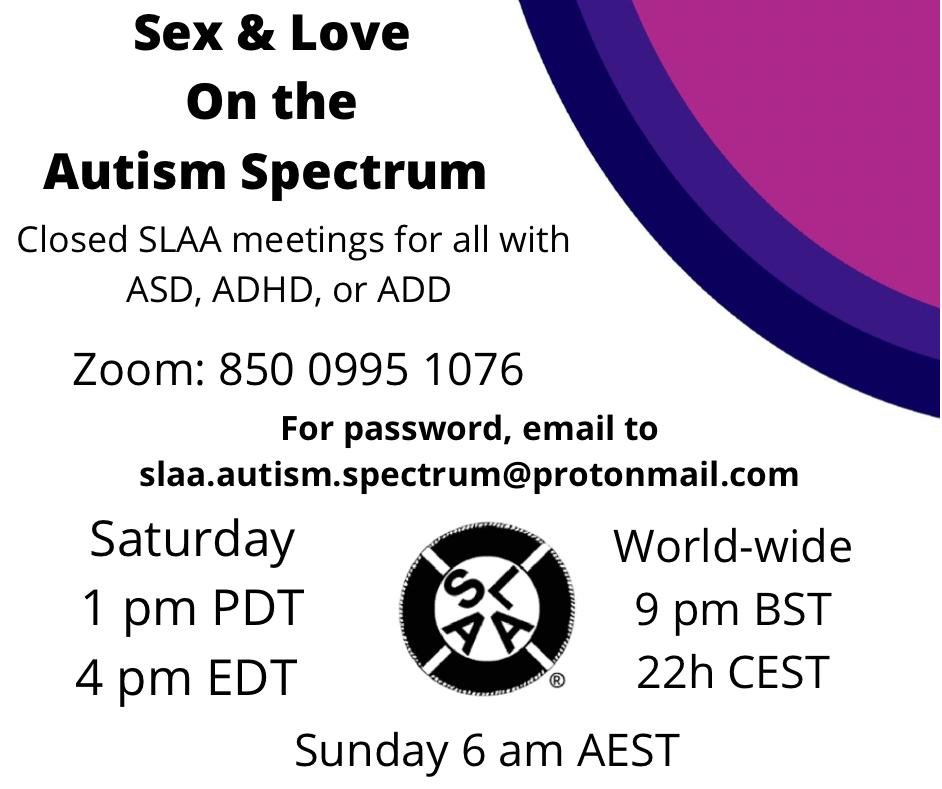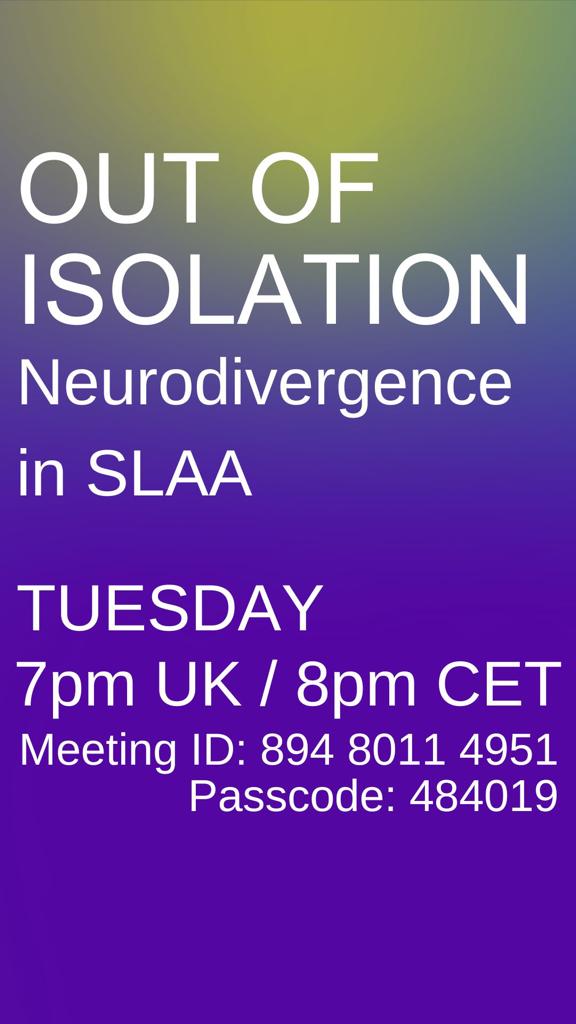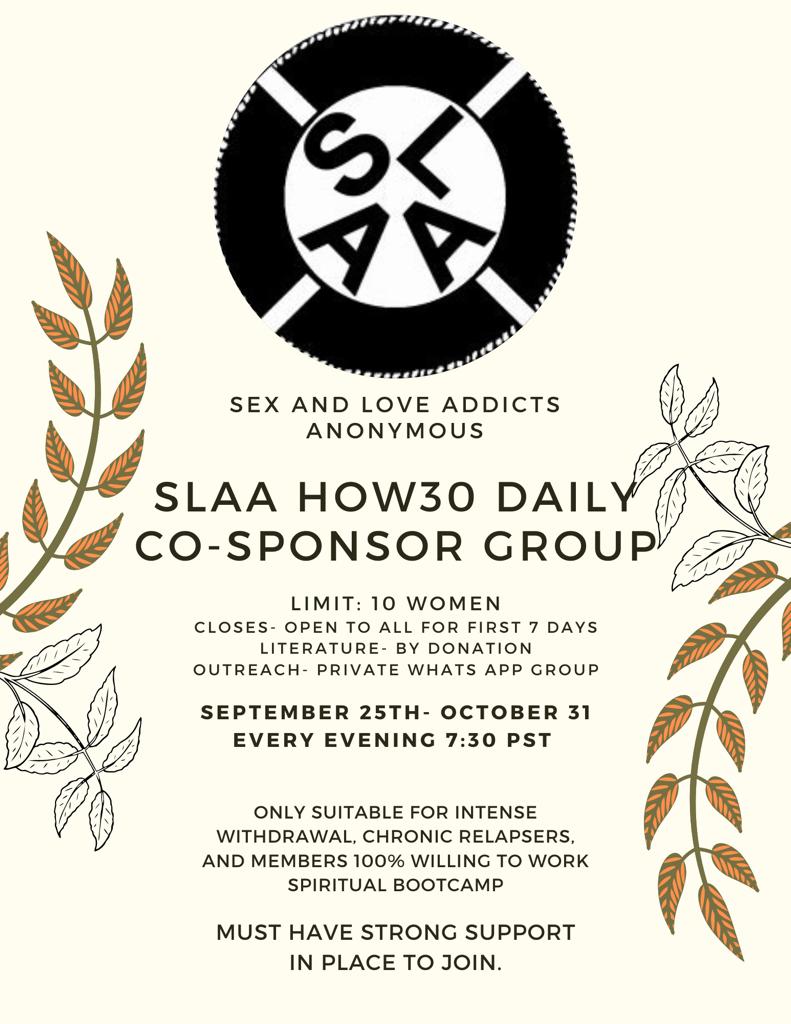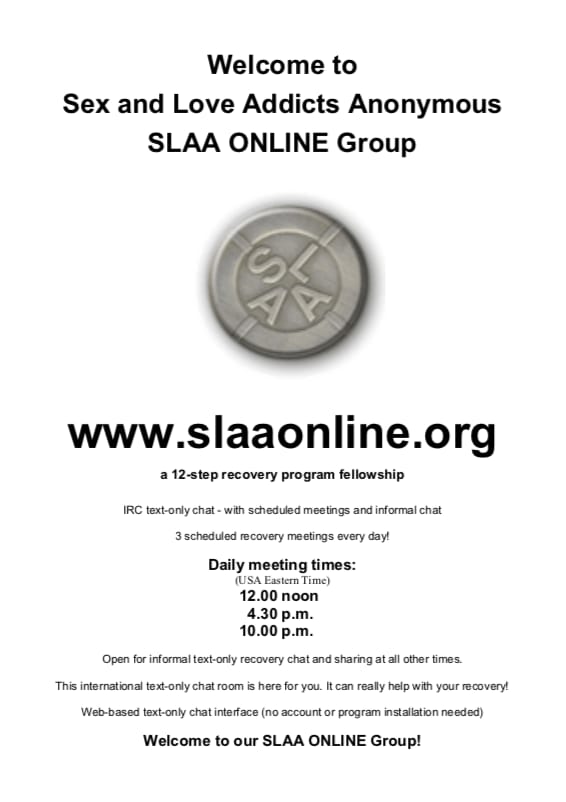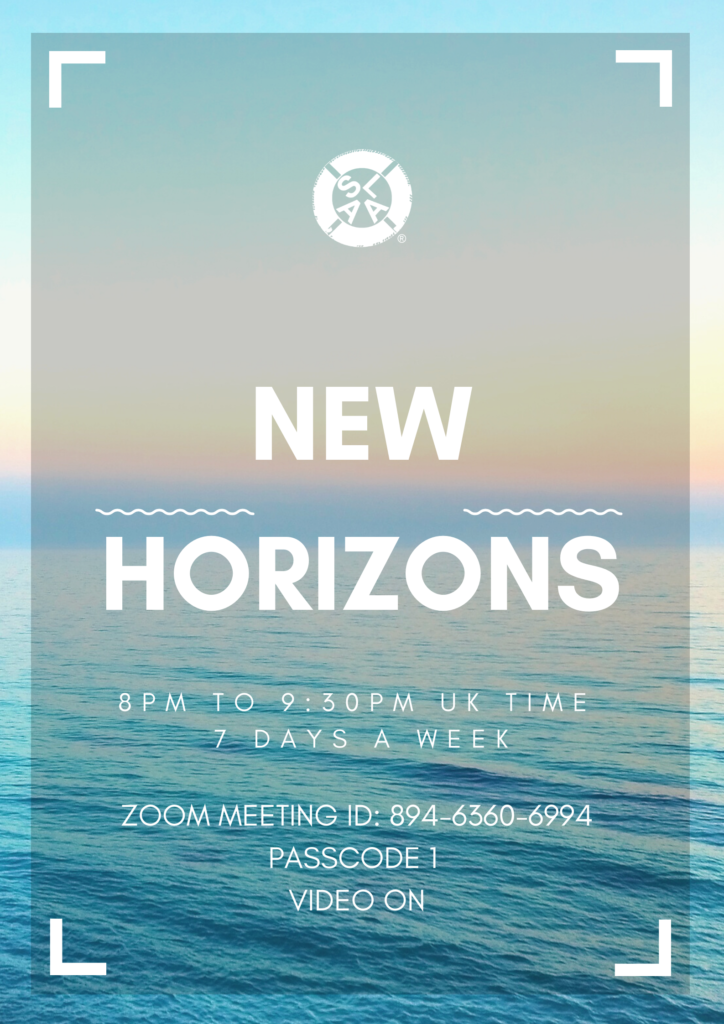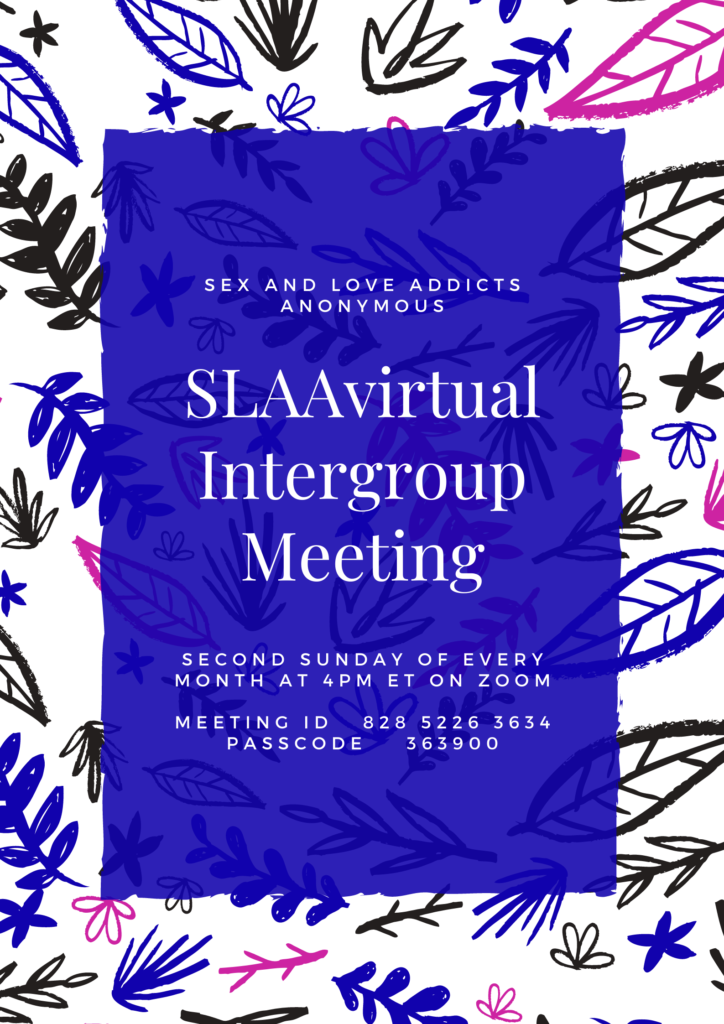 Meeting calendar
Find our meeting calendar here:
How We Meet
The Sex and Love Addict Anonymous Basic Text tells us that meeting to support each other is vital to our recovery.
The formality of having a regularly scheduled S.L.A.A. meeting, even if only two are present, can lead to a deepening sense of personal commitment in furthering the recognition of sex and love addiction by others who need to withdraw from it. A meeting can also serve as a focal point for sharing experience, strength and hope concerning recovery from sex and love addiction…*

SLAA Basic Text © 1985 The Augustine Fellowship, S.L.A.A., Fellowship-Wide Services, Inc.
Across the worldwide fellowship, there are three ways of meeting.
Face-to-face: traditional meetings in person
Phone/Online: meeting via phone, Zoom or Skype, people join from around the world
Hybrid meetings: meeting in person, with some joining in online