You are not alone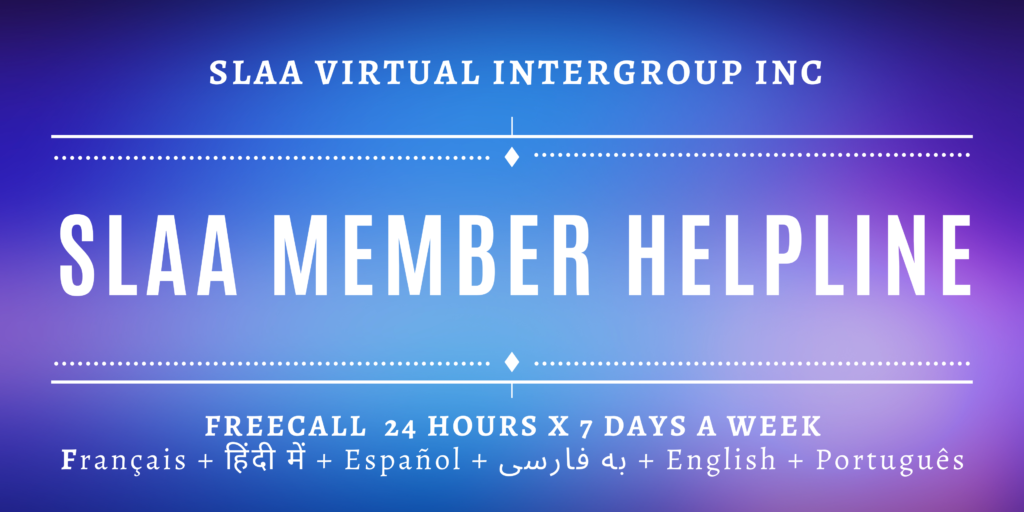 Sex and Love Addicts Anonymous (SLAA) is open to anyone who believes they have a problem with sex addiction, porn addiction, love addiction, romantic obsession, co-dependent relationships, fantasy addiction as well as sexual, social and emotional anorexia.
​If you have a desire to be free from sex and love addiction, all SLAA meetings welcome newcomers – you can just show up.
​Anonymity is critical to the foundation of recovery. Accordingly, meetings are normally closed to outsiders and those who are merely curious. However, anyone who fears they may have this problem will be welcome, as long as the anonymity of the persons attending the meeting is respected. We maintain confidentiality and refrain from disclosing names or identifying group members outside the meeting.
​If you are a health care professional we welcome referrals of your clients.
Resources
SLAA Virtual Intergroup, Inc. does not speak for all of S.L.A.A.
This website is not the official website of The Augustine Fellowship, S.L.A.A., Fellowship-Wide Services, Inc. www.slaafws.org.
We are autonomous except in matters affecting other Groups or S.L.A.A. as a whole.